Saturday 2nd April, 8am to 1pm
Enrolment Day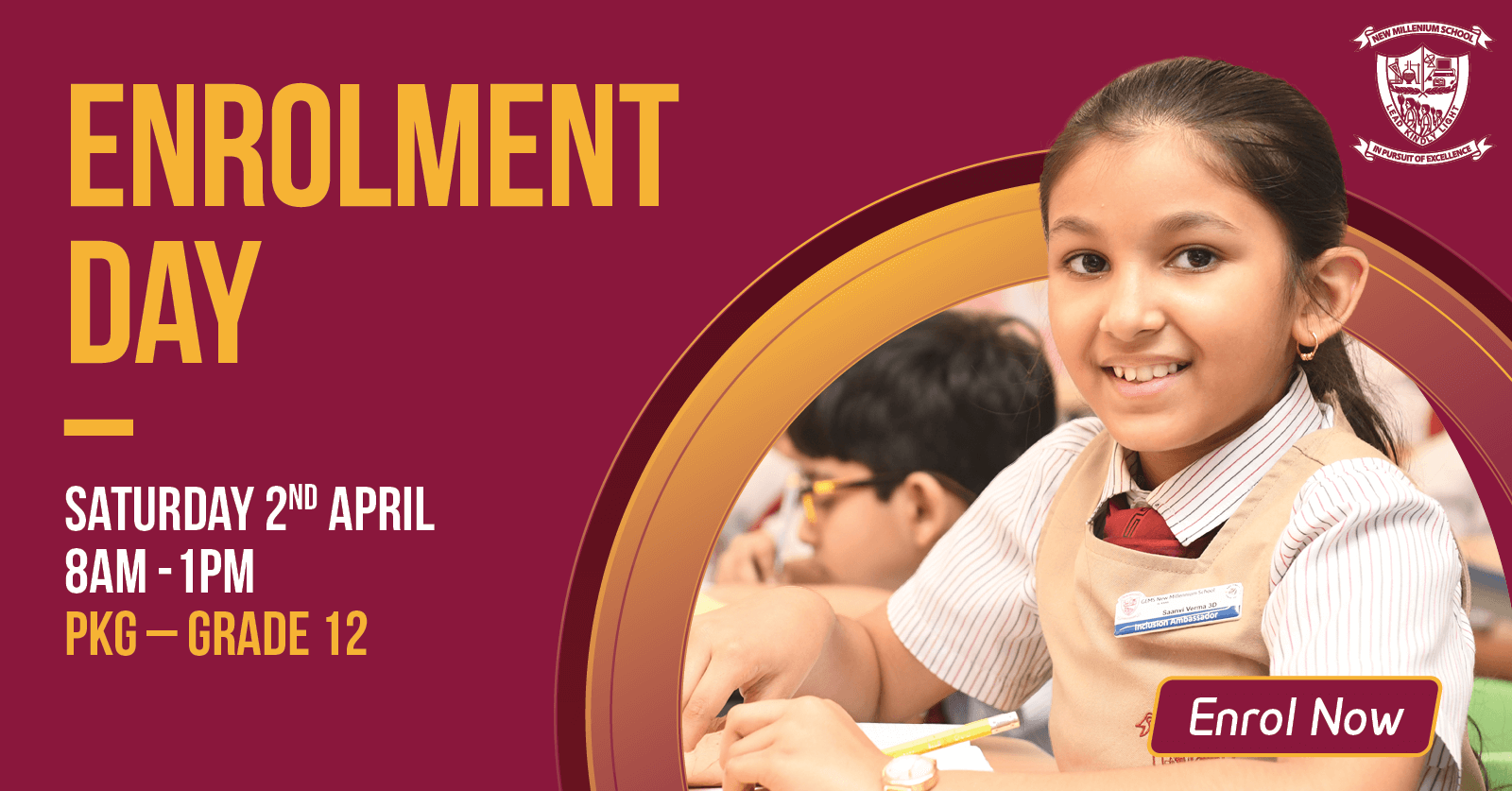 At NMS we are passionate to nurture students who are empathetic, curious, articulate and driven by inquiry. This is the hallmark of our enriched and innovative curriculum, which is Exponential, Empowering and Experiential.
Our students come from over 30+ different countries and internationalism prevails in the ethos of our school. All the cultures and identities of our students is promoted through the enriched curriculum with a dual pathway in the senior school. We offer both the CBSE and the IGCSE/A Level, starting Grade 9 or Year 10 respectively.
Join our Open Day on: Saturday 2nd April 2022 and find out more about how we nurture young people who are technologically literate, self-sufficient, entrepreneurial and academically prepared global citizens.
We look forward to seeing you there.