Join us on Saturday, 4 February 2023 from 9am to 12pm
Grade 1 to 5 Open Day
Join our Open Day for Grades 1-5 on Saturday 4th February 2023 and find out more about how we nurture young people who are technologically literate, self-sufficient, entrepreneurial and academically prepared global citizens.
At GEMS New Millennium School - Al Khail (NMS), we are passionate to nurture students who are empathetic, curious, articulate and driven by inquiry. This is the hallmark of our enriched and innovative curriculum, which is Exponential, Empowering and Experiential.
Limited spaces available – please register your attendance by filling in your details.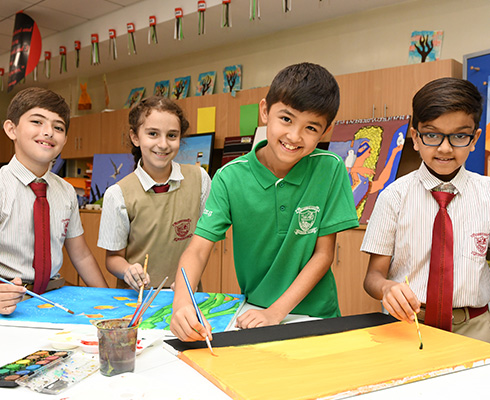 Why GEMS New Millennium School - Dubai
Just a few reasons why you should attend and see it for yourself:
Interactive learning in a multicultural environment
Innovation-based learning
Innovation-friendly environment
Focus on Individual Development
STEAM-infused learning