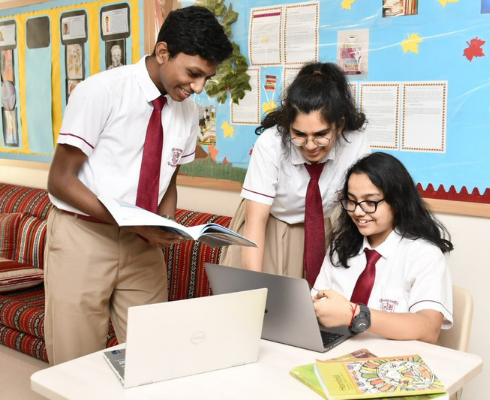 CBSE
CBSE Grade 12 results batch of 2023!
Watch our extraordinary achievers ride on a high wave with extraordinary hard work in the pursuit of excellence.
Hearty congratulations to the Grade 12, batch of 2023!
Batch Strength: 112
Batch average: 79.28%.
We are proud of our grade 12 School Toppers, the batch of 2023!
Ishaan Sharma : 96.8%
Aasir Anait : 96%
Tanishqa Dham: 95.6%
Kayaan Dheeraj Koul: 95.4%
Trisha Annambhotla: 95.2%
CBSE Grade 10 results
A feather in the cap, truly is our Grade 10, CBSE AISCE board batch of 2023!
Hearty congratulations school toppers!
Batch strength: 92%
Batch average: 82.27%
Batch Topper: Shaikh Taha Anait (97.2%)
31.5% scoring above 90%
67.4% Scoring above 80%
81.5% scoring above 70%