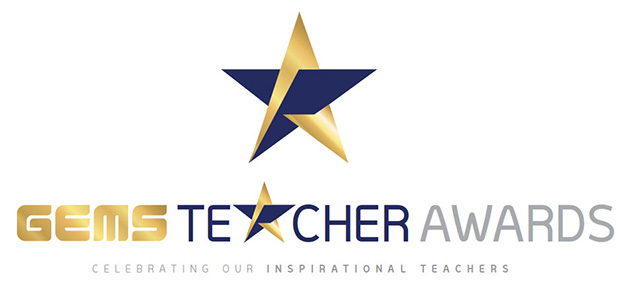 GEMS Teacher Awards
About the Award
In continuing to highlight just how important our teachers are to us and in line with our Founder's mission to raise the stature of the teaching profession, every GEMS school identifies one exceptional teacher every month through the GEMS Teacher of the Month Award.
At the end of the year every school nominates one of these GEMS Teacher of the Month Award winners to be considered for the Mariamma Varkey Award for Inspirational and Outstanding Teaching at GEMS.
Criteria for the GEMS Teacher of the Month Award
Provides inspiration, motivation and a love for learning in their students.
Designs and implements inclusive teaching strategies that are responsive to the learning strengths and needs of students from diverse linguistic, cultural, religious and socioeconomic backgrounds.
Provides differentiated strategies to identify and meet the specific learning needs of students across the full range of abilities; and to suit the physical, social and intellectual development of students.
Uses contemporary knowledge and understanding of curriculum, assessment and reporting requirements and exhibits innovative pedagogical practices that engage and support all students
Creates, selects and uses a wide range of resources, including ICT, to engage students in their learning.
Demonstrates a continuous improvement mindset as a reflective practitioner to enhance their professional knowledge and practice.
Maintains high ethical standards and exercises sound judgement in all school and community contexts.
Identifies, initiates and builds on opportunities to engage parents/careers in the progress of their children's learning.
Participates in, and contributes to, professional networks and associations and builds productive links with the wider community to improve teaching and learning.
Provides collegial support and leadership for others in the school.
Eligibility
To be eligible, teacher-of-the-month award winners must:
be currently working teachers at GEMS schools who teach children that are in compulsory schooling, or are between the ages of two and eighteen
have worked in a GEMS school for at least a year
not be prohibited from participating in the contest or receiving the award under any applicable law
Not have a criminal record nor conduct themselves (by act or omission) in such a way as to bring the teaching profession into disreput.
If you would like to nominate someone from your child's school for this award please get in touch with the senior leadership team at the school.
Teachers of the Month
Ms. Swastika Khosla
Teacher of the Month
Ms. Famida Choudhary
Teacher of the Month
Ms. Jisha George
Teacher of the Month
Mr. Mohd Mohsin Khan
Teacher of the Month
Ms. Blossom Castellino
Teacher of the Month
Ms. Steffe Henriques
Teacher of the Month - March
Ms. Stella Laus
Teacher of the Year 2017-18
Ms. Veena Prashant
Teacher of the Month
Ms. Nafisa Ali
Teacher of the Month - September 2017
Ms. Mary Menezes
Teacher of the Month