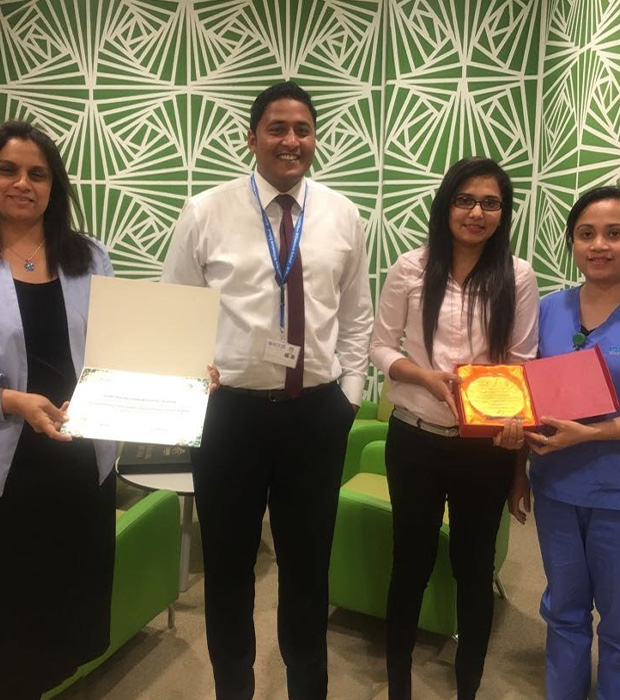 Medical Care
GEMS New Millennium School has two well-equipped clinics that contribute to clinical efficiency and increases the diversity of clinical experiences available to students. The two separate male and female clinics are run by a full time doctor and nurse to administer first aid for students in case of emergencies during school hours. The equipment in the clinic consists of clinical beds, wheelchairs, oxygen cylinders, standby defibrillators, nebulizers and glucose monitoring sets.
At the time of admission we require parents to submit a Health Information Form and a Consent Form, along with an updated copy of their vaccination records. Our clinics are Vaccine Certified with immunizations provided by Dubai Health Authority (DHA) for all the students. The school clinic will maintain records of the vaccination copies, while the original record will be given to the parent. Parents of KG 1 and KG2 students must provide a copy of the child's medical certificate from their pediatrician at the time of admission.
Dubai Health Authority (DHA) requires all students in KG 1, Grades 5, 9, 12 and all new students to undergo an annual school medical examination. This examination will be carried out by the physicians in our school. The test includes height and weight measurements, and basic physical checks.