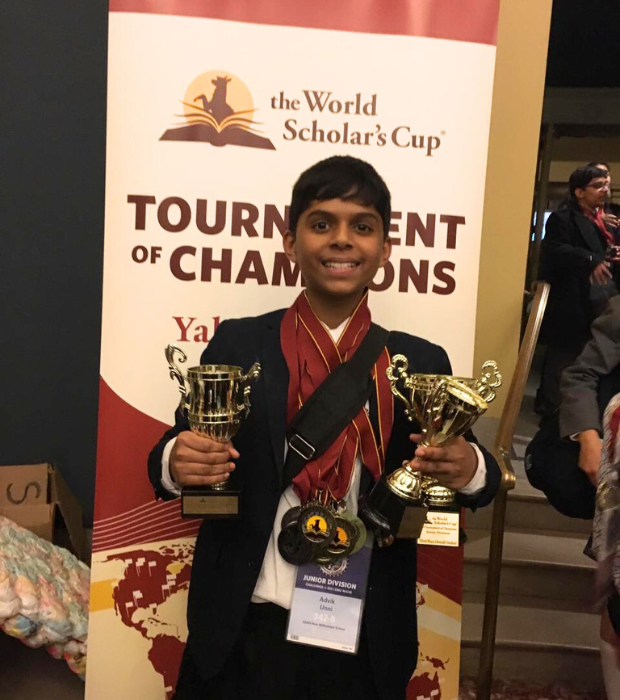 From School Topper to Global Changemaker USC
Advik Unni, a proud alumnus of NMS Batch of 2022, is making a significant impact at the University of Southern California, LA, where he is studying computer engineering. His focus on STEM and his global citizenship mindset are propelling him towards his goal of becoming a changemaker in the field of science and technology.
His journey to success began with his exceptional academic performance, earning him the title of school topper in AISSCE 2021-2022. But that was just the beginning. Advik's passion for science and technology led him to the Quantum Research Centre in Abu Dhabi, where he worked alongside professionals to program vacuum gauge. As the only high school member of the team, he proved himself to be an asset, displaying his technical expertise and problem-solving skills.
Advik's drive to create positive change didn't stop there. He authored a research paper with a professor from Cambridge University, exploring the shift from classical physics to quantum physics and its applications in technology. His research has garnered attention and admiration from the scientific community, highlighting his dedication and commitment to the field.
At NMS, Advik's talent extended beyond academics. He was a multi-faceted individual and actively participating in Model United Nations and NMS Debate Society, where he demonstrated his excellent communication and leadership skills. He wa also the founder of Techno Drive, a tech-driven community outreach initiative that aims to provide opportunities for underprivileged students to learn and develop their skills in science and technology. Advik's journey from a school topper to a global changemaker is an inspiration to many.